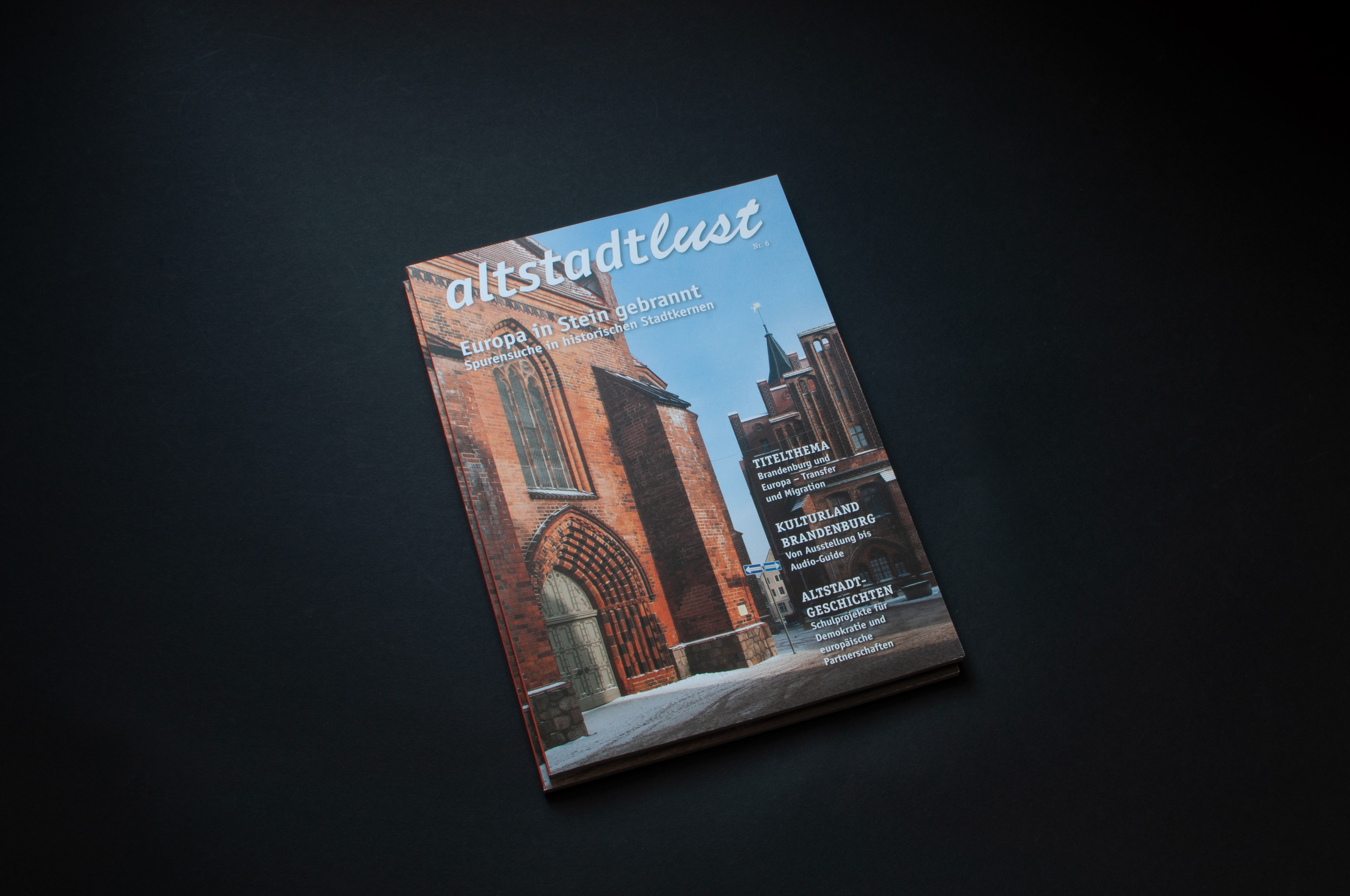 MAGAZIN ALTSTADTLUST

Edition N°6: Its all about bricks in Europe in different ages: a flexible building material with a wide variety of architectural styles. 
Edition N°5: That issue spotlighted the successful work of the AG on the occasion of the twenty-fifth anniversary.
Edition N°3: The third issue deals with the investigation of »The faces of history in European cities« on the occasion of the eponymous Berlin Congress - how do we want to live in the age of metropolises and small-town idylls? What should be preserved? What needs to be redesigned?
Edition N°2: On the occasion of the anniversary of the Reformation, the second edition of the magazine »altstadtlust« deals with the topic »Preachers and Citizens«. The role of cities as a meeting place for religion, education and everyday life was examined from different perspectives.
Edition N°1: What to expect from our old towns: »Old Town - Museum or Future Lab?« The first issue of the magazine »altstadtlust« takes a look behind the scenes in the state of Brandenburg and the development of the last decades. 
This Magazine was designed from scratch as a medium to provide local cultural and touristic insights for a dynamic target group.
#magazine, #editorial design